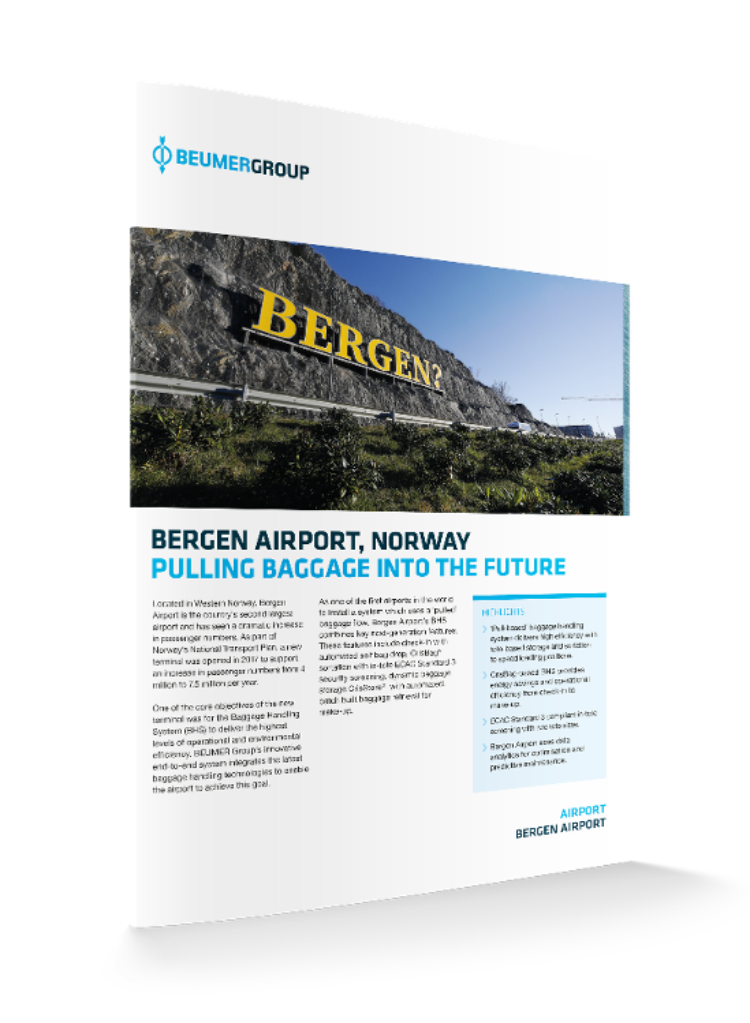 download the case study:
how bergen airport improved efficiency with pull-based bhs
In 2017, a new terminal was opened at Bergen Airport in Western Norway. The airport wanted a baggage handling solution that could deliver the highest levels of operational and environmental efficiency for its new terminal. To achieve these aims, Bergen Airport installed one of the world's first 'pull-based' baggage handling systems.
Pulling baggage into the future
This case study analyses the features behind Bergen Airport's 'pull-based' BHS: its automated self bag drop; its sortation with in-tote ECAC Standard 3 security screening; and its storage setup with automated baggage retrieval for make-up.
Learn how Bergen Airport designed a baggage handling system for the future, that:
Minimises energy consumption
Achieves a compact footprint
Reduces maintenance costs, enabling lower operational expenditure
Is flexible and scalable for efficiency
Provides operational transparency through data analytics
In reading this case study, you'll get an insider view of how a 'green airport project' produced a superior baggage handling system made for energy savings, efficiency and flexibility.
Fill out the form to receive the case study in your inbox