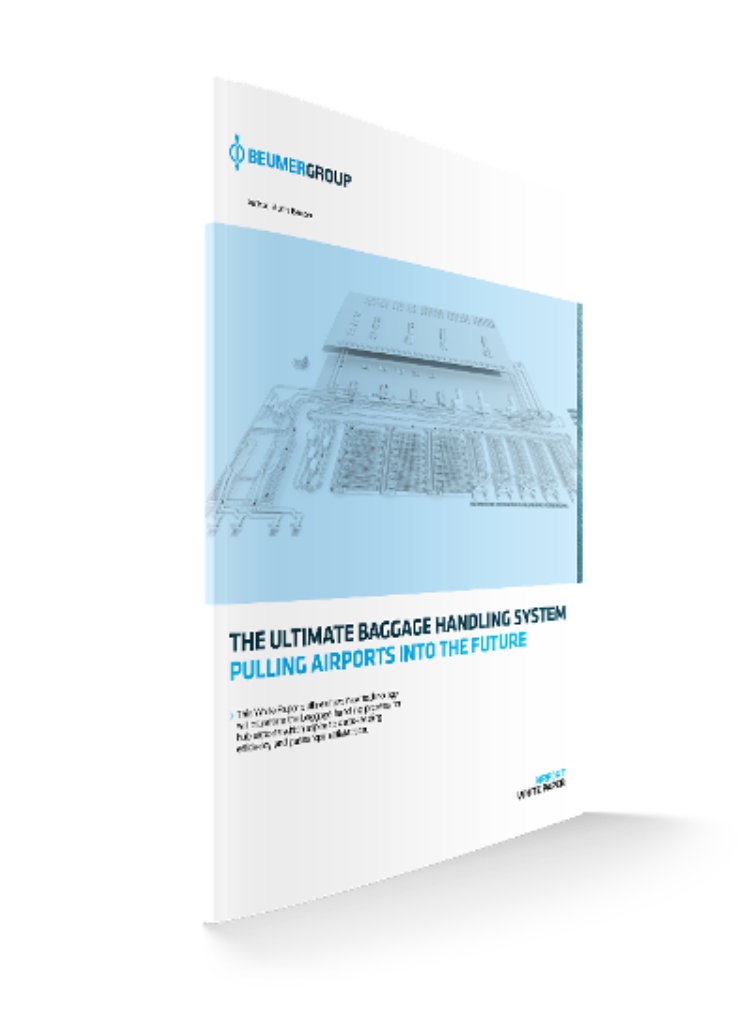 download whitepaper:
the ultimate baggage handling system
pulling airports into the future
The airport of the future is going to look different to even the most advanced airport of today, especially when it comes to baggage handling. If airports want to further improve operational efficiency, they are going to have to get on top of this transformation to provide a superior cost leadership. With the Ultimate Baggage Handling System (Ultimate BHS), however, airports can integrate new and proven technologies to make this transformation.
What is the Ultimate BHS?
This whitepaper analyses the concepts behind the Ultimate BHS: the extension of the tote-based baggage handling system into the check-in and arrival areas; the ability to pull baggage through the system; and the new approach to storage and speed loading for make-up.
Learn how airports can design their baggage handling systems for the future, with:
Tote-based self-service bag drop
Multi-purpose baggage storage
Rationalising the make-up process through batch-building
Reclaim on demand
In reading this whitepaper, you get an insider view of how baggage handling 'made different' will offer unprecedented levels of efficiency and flexibility.
Fill out the form to receive the whitepaper in your inbox