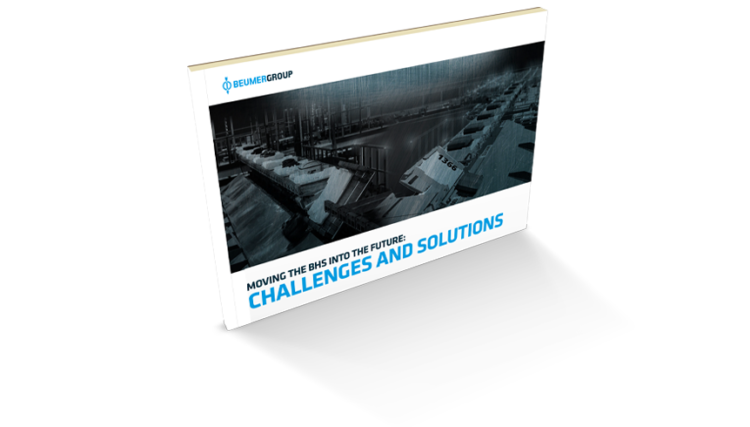 download E-BOOK:
MOVING THE BHS INTO THE FUTURE
Challenges and SOLUTIONS
Unpredictable passenger demand requires airports to scale their baggage handling capacity up and down, making operational planning difficult in the extreme. How can airports cope effectively in conditions of operational uncertainty and fluctuation with reduced resources and revenue declines such as that recently experienced in the wake of the global pandemic?
One factor is certain: the airport baggage handling system (BHS) must be fit for the future, allowing for flexibility and rapid change.
MAKING THE BHS FIT FOR THE FUTURE
In recent years we have seen significant changes in the expectations and requirements for modern airports. One of the areas where airport operators experience challenges is in their BHS. In this e-book, we uncover how airports can optimise their operations and find some stability in the midst of uncertainty, unpredictability and operational disruptions.
In reading this e-book, you will learn how new strategies, technologies and investments will be the solution to baggage handling challenges.
By reading this e-book you can also learn about:
Why the BHS is critical infrastructure in an airport
How airports can improve the efficiency of their BHS production
New approaches to baggage handling to achieve long-term operational efficiencies
How airports can manage future operational disruptions effectively
We also offer some insights into how five CEP businesses around the world are adapting their operations.
At the end of the e-book, we've also included a handy overview of the solutions available to meet the challenges in baggage handling.
Fill out the form to receive the e-book in your inbox