Students and graduates
Ambitious students and graduates can successfully bring dull theory to life in our company. Regardless of whether this is as part of our International Graduate Program, apprenticeship or studentship, we support you

Shape your future with us!
Whether you're a student or a graduate, we have challenging projects that will give you a chance to demonstrate your capabilities.
We are looking for ambitious students that want to put what they have learned into practice. By working as an intern or writing a final thesis in our company, you can gain valuable experience and make initial personal contacts.
University graduates can enroll in our International Graduate Programme. In this programme, which is matched to your individual needs, a mentor will introduce you to the working world of tomorrow.
And if you're about to start your university education in Germany, we offer scholarships for future electrical and mechanical engineers in cooperation with the University of Applied Sciences in Soest.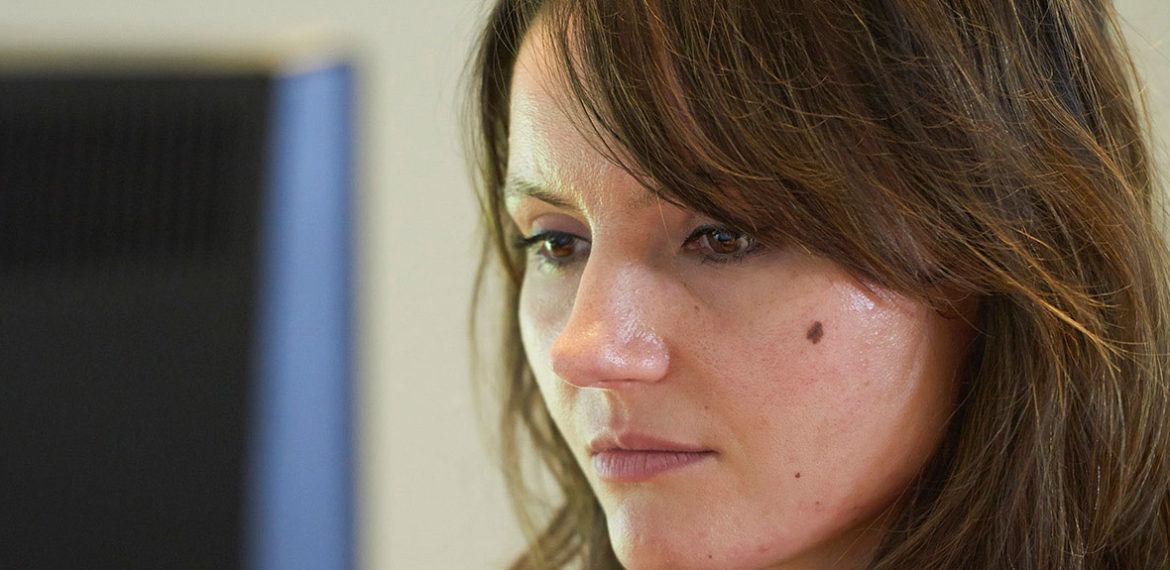 Apply now online!
All vacancies
Internship
If you would like to augment your theoretical knowledge with some valuable practical experience, an internship at BEUMER Group is an excellent way to do it. We'll be glad to get you involved in interesting tasks and projects. Those who show dedication are welcome to take on responsibility!
You can be an intern in any department – business or technical. We also offer pre-study and basic practical experience of the kind required by universities.
Apply for an internship online! If you don't see a position that's right for you, feel free to send us an unsolicited application. Tell us what area of work you're interested in and what you would like to learn.
The best way to demonstrate your knowledge is to write a bachelor's, master's or "Diplom" thesis. Our specialists will help you to enhance your knowledge, and both of us will profit. You'll benefit from our know-how, and we'll benefit from the theoretical knowledge that you apply in practice. The general procedure is for you to name the area in which you want to write your thesis. We'll decide whether we see a topic in this area that would be interesting to explore.
If you already have some ideas, why don't you see if we're interested. Just send us an unsolicited application with some specific suggestions.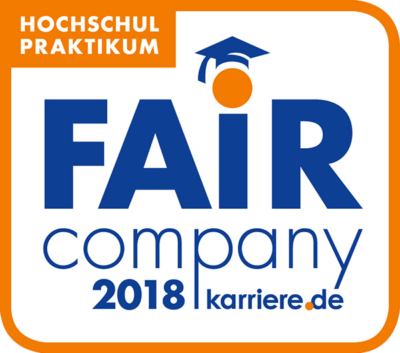 We support the Fair Company initiative to help trainees gain a fair internship.
The Fair Company initiative is Germany's largest and best-known employer initiative for young professionals and students.
For BEUMER this includes exciting and challenging tasks, participation in projects as well as participation in day-to-day business. Of course, our interns receive a fair remuneration. The aim is to prepare our trainees for working life and to give them a realistic job description.
A successful internship can be the first step for a start at the BEUMER Group!

International Graduate Programme
Your introduction to the wide world of the BEUMER Group.
Would you like to work in a foreign country? Would you like to enhance your professional skills and develop at the personal level? Would you like to take part in a graduate programme that is tailored to your individual needs?
The International Graduate Programme at BEUMER Group offers an unique composition of training, including opportunities to work abroad, to university graduates who are beginning their professional careers. Our goal is to promote the development of Young professionals and engineers, thus gaining them as loyal members of the company.
For this purpose we send you through our worldwide network for 24 months and give you a chance to work independently. In addition, we offer you permanent employment.
We do not have fixed start dates for the International Graduate Programme. This allows for an individual and flexible programme structure.
The main objectives of the international graduate programme at BEUMER Group are:
to get a broad understanding of what it means to work in a global family-owned business
to establish your own international and diverse network
to use your hands-on mentality to gain professional knowledge, expertise and experience in a challenging environment
to further develop one's personal, social and intercultural skills
Award for excellent graduate programme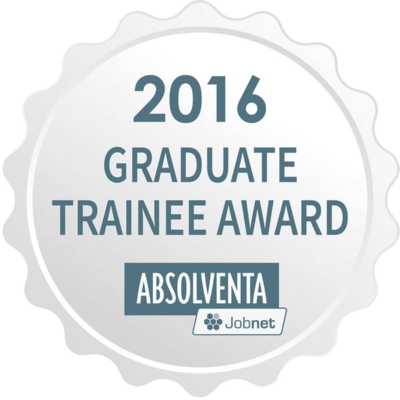 The 24-month International Graduate Programme of BEUMER Group has been awarded the title of a "fair and career-enhancing graduate programme". This means that BEUMER Group now belongs to a select group of companies whose graduate programmes fulfil the requirements of the first scientific screening method for such incentives.
This quality seal is awarded by ABSOLVENTA GmbH together with the Institute for Human Capital Management at the Ludwig Maximilian University in Munich to programmes which successfully pass the screening and comply with a 5-article charter.