Routing & Sorting - Ensuring an efficient execution
The overall flow control ensures that all bags are screened according to the appropriate international standards governing airport security, as well as the most efficient utilisation of the early baggage storage and the empty totes. The flow control is based on proven algorithms that are already running at major airports around the world.

Once a bag is checked-in, the Bag Flow is able to resolve the correct chute destination based on BSM information, flight allocation, onward destination, priority and travel class. Bag Flow automatically plans the optimum route for each bag to achieve the fastest possible route. This is based upon AI driven algorithms that improve the throughput and help eliminate potential bottlenecks.
The end-to-end BHS solution is fully IATA 753 compliant.
Flow optimisation
Having a continuous flow of bags throughout the baggage handling system, without stop or waiting time for individual bags, is what makes a fast and reliable transport of bags. It ultimately leads to higher throughput and less bags being left behind.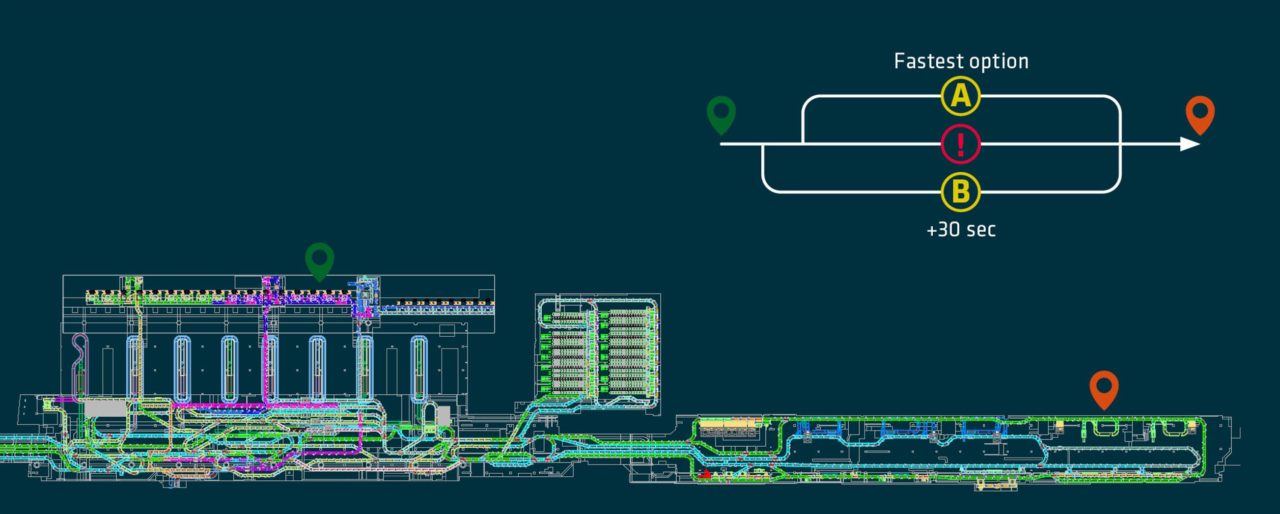 Taking the shortest route is not always the fastest. To obtain minimum transport times and plan the best routes, the controls will always evaluate the status of the system, such as any bottlenecks due to high loads, the state and throughput of the BHS equipment, the rate of reads and rejects at each workstation and so on.

Prescriptive behaviour algorithms that take current flight schedules and allocation strategies into consideration can be added to improve the planning of routes even further. Using these algorithms, it is possible to foresee issues along the route and act accordingly before they happen. Controlling the flow in this way ensures a highly efficient and reliable transport of bags.
END to end bag flow
The overall flow control supports all bag functions from bag drop to make-up.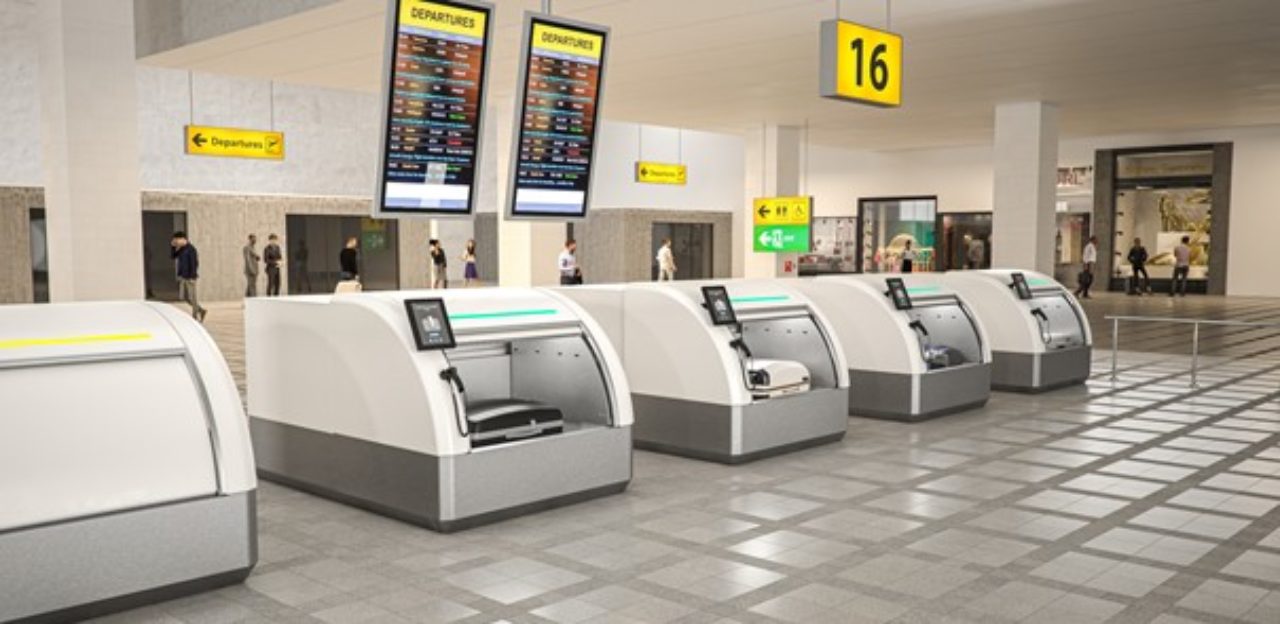 SELF BAG DROP (SBD)
The high-level control system includes integration between the CrisBag self bag drop units and the SBD Software provider selected by the airport. The CrisBag Self Bag Drop units can interface to all major SBD Software providers.
The SBD solution operates as a two-step Self Bag Drop in which the passenger prints a boarding card and attaches a tag before commencing to the self bag drop.