WORLD-LEADING AIRPORT EXPANDS BAGGAGE HANDLING CAPACITY WITH CUTTING-EDGE REMOTE BAGGAGE HANDLING FACILITY
New tote-based BHS with CrisStore® baggage storage provides increased operational capacity

HAMAD INTERNATIONAL AIRPORT'S BAGGAGE HANDLING SYSTEM EXPANSION HELPS TO DRAMATICALLY BOOST OPERATIONAL EFFICIENCY
As the gateway to the State of Qatar and home to Qatar Airways, Hamad International Airport is widely recognised as one of the best airports in the world. With two-thirds of the world's population living within an 8-hour flight of Qatar, the expansion of their airport facilities enabled Hamad International Airport to welcome 35 million passengers in 2022.
As part of these expansion plans, when the airport identified the need for a new remote transfer baggage handling facility, they turned to BEUMER Group. In order to minimise congestion in the main terminal building, baggage with a transfer time in excess of 3 hours needed to be temporarily stored before continuing on its journey.
A purpose-built 34,000 sqm airside Remote Transfer Baggage Facility (RTBF) was constructed specifically to house the BHS and equipped with the CrisBag® system — our high capacity tote-based Individual Carrier System (ICS) — that provides fast, safe, and flexible baggage handling from check-in to discharge. It also provides 100% track and trace of baggage at every stage of the handling process, and with over 10,000 storage positions in our CrisStore® baggage storage, the system delivers unmatched efficiency and capacity.
The RTBF baggage handling system includes BEUMER Group's CrisBelt® transfer loading lines integrated with the CrisBag® tote system, enabling seamless transfer of baggage. A dedicated baggage system control room, equipped with the advanced BG Fusion control suite, enables centralised monitoring and efficient management, whilst BEUMER Group's comprehensive maintenance services ensure optimal performance and operational excellence.
It also features live visualisation with the FLOW Twin, BEUMER Group's 3D digital twin, providing real-time insights into operations and enhancing control and decision-making. With a processing capacity of more than 10,000 bags per hour, the system empowers Hamad International Airport to meet the increasing demands of today's aviation industry.

END-TO-END SOLUTION IMPROVES OVERALL EFFICIENCY, PROVIDES 100% TRACKING, AND ENABLES HIGH-SPEED RETRIEVAL AND LOADING
To maximise storage capacity and utilisation, the CrisStore® baggage storage system has 10,080 positions and is equipped with 48 mini-loaders, which enables efficient storage and retrieval of baggage. The storage design also incorporates on-demand batch build capabilities, which optimises the loading of bags for specific flight departures. This enables the operator to release the batch and load it effectively within minutes, providing enhanced flexibility and increased efficiency.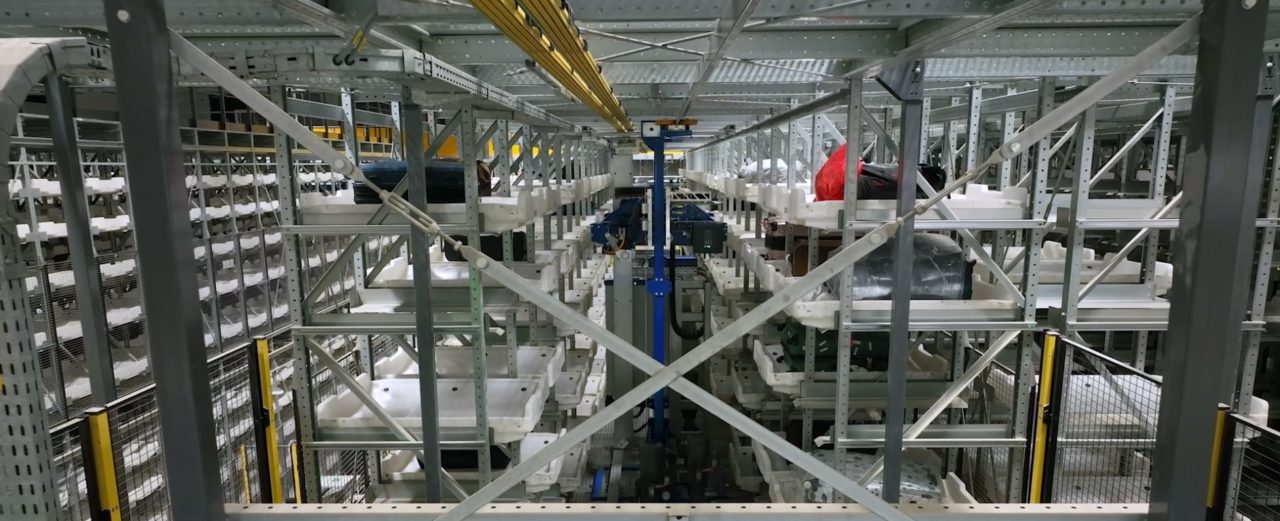 The system also features 48 make-up chutes with ULD ball decks and 20 make-up carousels for smooth and timely baggage delivery. The inclusion of 10 in-tote hold baggage screening lines ensures robust HBS security measures, and a vertical transport unit seamlessly accommodates changes in floor level, further enhancing the system's adaptability.
Ensuring effective communication and information dissemination, Hamad International Airport's solution incorporates fully integrated baggage information displays. The system's SCADA, reporting, and data analytics capabilities also provide comprehensive insights for efficient monitoring, analysis, and decision-making.
HIA Remote Transfer Baggage Building BHS
CrisBag® tote-based ICS system
100% track and trace of each bag at every stage of handling
10,030 CrisStore® baggage storage positions with 48 mini-loaders
On-demand batch building capability
FLOW Twin, 3D digital twin provides real-time visualisation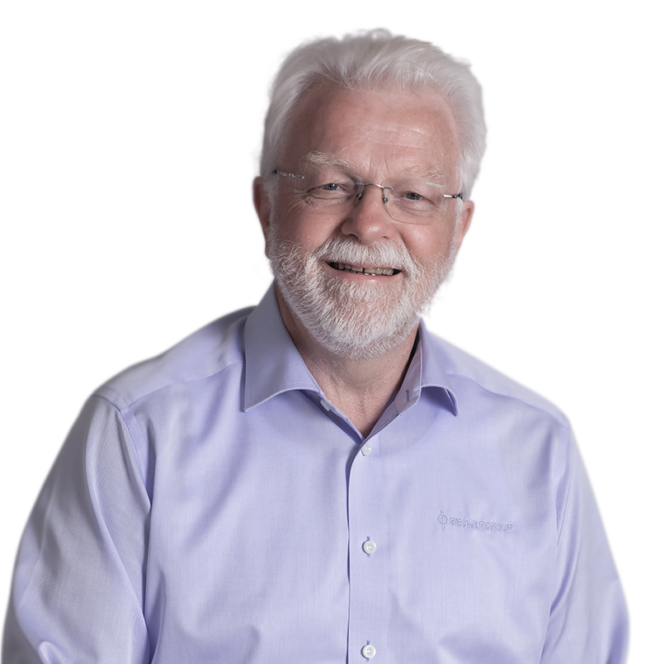 Do you have any questions?
Do you have any questions?
Your Contact Person
Johan Rajczyk
Global Sales Manager