Efficient and precise order picking
Efficient and precise order picking processes are key to fulfillment, and ultimately, to meeting the expectations of customers. Whether you need order picking, case picking or pallet picking solutions, we can help you integrate them into your end-to-end logistics system and increase your productivity.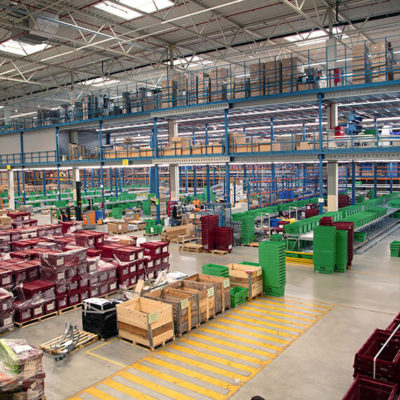 It is hard to imagine a world without online shopping. The convenience and abundance are luxuries we have grown accustomed to. Whether in our personal lives or in business, e-commerce helps us to find a wider range of goods, and to be able to purchase and receive them in increasingly shorter timeframes. There are countless small steps behind the logistics. In order to successfully sell and ship products, it is essential to have streamlined operations throughout the entire supply chain. As a result, order picking in warehouses and distribution centres requires special attention.
Definition of Order picking
Order picking is the collection of a specific set of goods and items from a larger warehouse inventory to fill an order. These orders or commissions are usually collected or picked manually from the warehouse by an order picker and then prepared for shipping. For efficient order processing, it is necessary to keep the time required for the various steps, i. e. pick time (retrieval), downtime, transit time as short as possible. There are a number of picking systems, equipment, methods and variations of these methods, however we would like to focus on two different types of picking, with one key distinction: the number of steps.
Single Order: "Picker to part" or "piece picking" method
In this order-based or serial picking method, each order is processed individually. A worker moves through the individual storage areas with the help of a pick list and collects the individual items of the order for the customer. Afterwards, the picked items are packed and shipped to the customer. A disadvantage of piece picking is the long distances the employee has to walk. To optimise picking performance, it is important to position the frequently picked items in the various storage zones in such a way that the employee's paths are as short as possible. The division into zones can be taken a step further, this is known as zone picking, where workers are assigned to specific zones in the warehouse, and only pick items in their designed zone.
Two step: batch picking
In batch-oriented, two-step picking, the quantity of an article to be picked is determined by combining multiple orders. These clusters or partial orders are then retrieved from the warehouse in parallel by the order pickers. The second step is then to sort the picked articles according to the original customer orders. This is also known as wave picking. This can be automated with the BEUMER BS 7 Belt Tray Sorter, for example, to increase accuracy and reduce the sortation time.

The comparison of the two methods
So which method is the optimal one for your company? The best picking strategy will depend on the size and configuration of your warehouse. For shorter travel times in small warehouses, single-step picking is usually more effective. For larger logistics centres, the two step method of batch picking is most often the economical solution, and shortens the average processing time. It is becoming increasingly common that picking is paperless. Picking technology is becoming increasingly sophisticated and moving past scanning SKUs: voice commands, mobile data collection, pick-by-light, RFID (radio frequency identification) and even vision (visual recognition) are being used.
BEUMER's reliable warehouse management at work
The complete flow of goods is controlled by the BEUMER Warehouse Management System (WMS). The modular and flexible management system plots a seamless path for the products from arrival at the warehouse, through picking, sorting and packaging, through to shipment to the customer. The goal is to deliver the exact amount of the correct product to the right place at the right time. At Inter Cars' European logistics centre, the fulfillment services are able to achieve that goal 99.9% of the time with our conveyor systems.
Increased efficiency with automation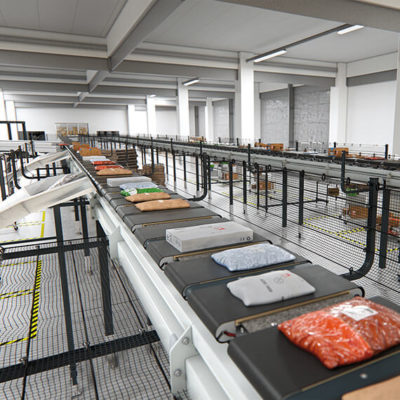 Two-stage batch picking becomes smarter and even more economical when combined with automated sortation systems. The control systems check the correct batch sequence when the items from an order are arriving. Increased efficiency can also be achieved when processing customer returns. Regardless of the size, weight, shape and texture of the goods, BEUMER sorting systems ensure reliable and consistent order picking. Towards the end of the process, robots can support the preparation for dispatch (outbound process). In so-called pallet picking, the various packages are automatically loaded onto pallets and then secured with film for transport. An
Customer Support
Competent engineering, fast and reliable on-site service as well as optimal spare parts supply round out our offering and ensure high reliability of the systems.
Other Loading and Conveying Solutions
We have a broad product offering and build complete systems in addition to individual components. Together with you we will find the right solution for your unique requirements.
Logistics Systems Technology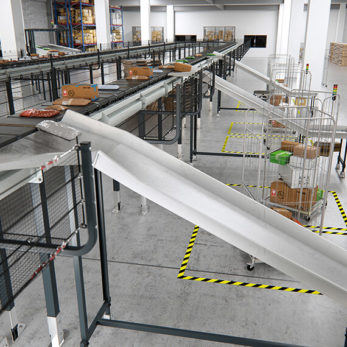 Parcel Picker®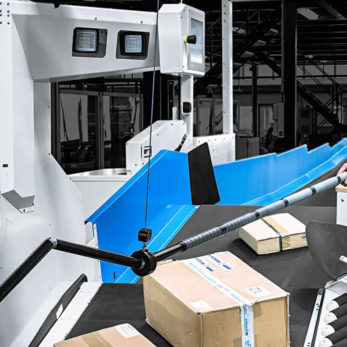 BG Parcel Belt Conveyor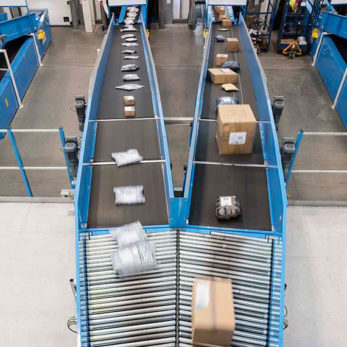 BG Sorter CB Cross-Belt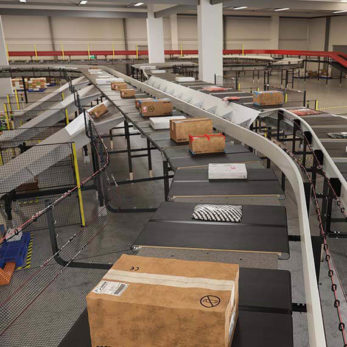 BG Sorter® Compact CB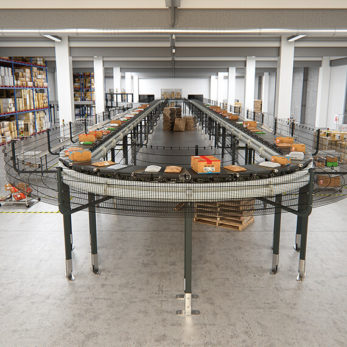 BG Line Sorter
Automatic Parcel Singulator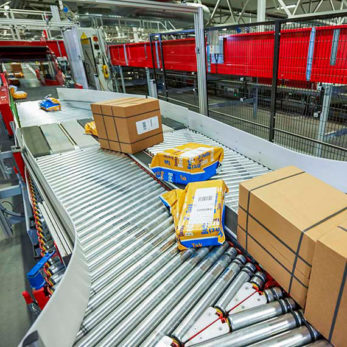 BG Sorter ET Tilt-Tray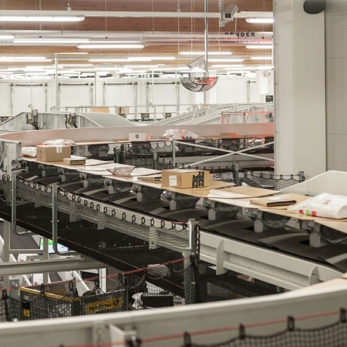 BG Pouch System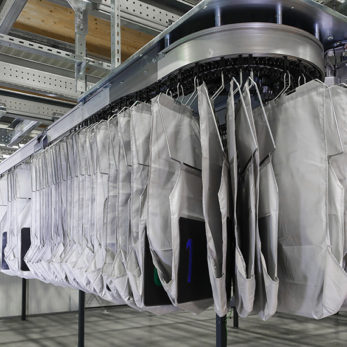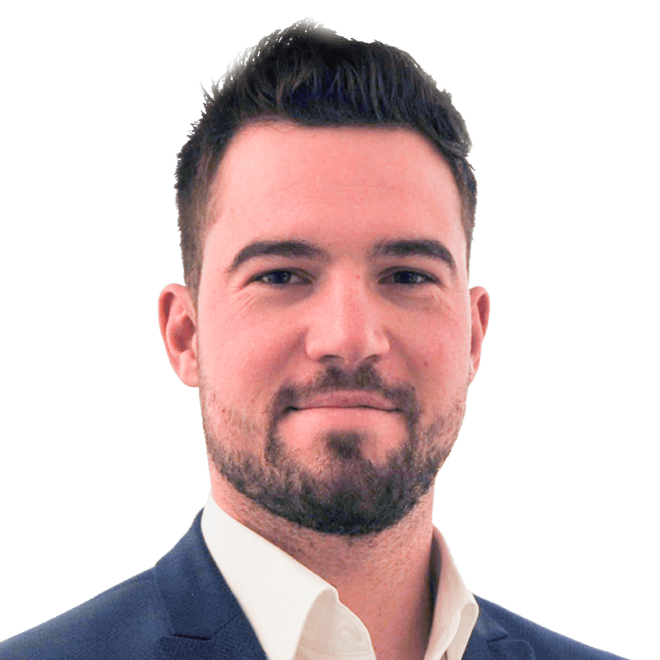 Do you have any questions?
Do you have any questions?
Your Contact Person
Jonas Tersteegen
Sales Manager