The Conveyor Belt: The Allrounder Across Industries and Applications
The conveyor belt is used in a wide range of industries for the efficient transport of goods and materials. Whether over a few feet or many miles, steep inclines or gradual declines, conveyor belts are used to solve a variety of logistical challenges. Conveyor belts are used to transport raw materials such as limestone from the quarry over great distances to a cement plant. In distribution centres, conveyor belts ensure the automated sorting of shipments. Baggage handling at airports also runs on conveyor belts, and even at the supermarket checkout we pack our groceries onto a conveyor belt.

Heavy duty applications for conveyor belts
Whether a simple flat belt, troughed or closed pipe – we have the right belt for your industry.
Long distances for both raw and processed materials
Conveyor belts are the first choice for moving both raw materials and processed materials quickly, often covering great distances and rough terrain in the process. Their robust design ensures that the conveyor system is economical compared to alternative solutions. They also typically expend less energy and less CO2, in addition to lower levels of noise pollution. In short, whether you are transporting sand, coal or metals: conveyor belts are increasingly a more popular and sustainable choice compared to rail and road transportation.
Conveyor belts for power plants
Conveyor belts are necessary for fuelling power plants with alternative sources of energy. The conveyor belts specially designed for this application are optimised for the various combustion processes and thus achieve the best results. Durable components that have been rigorously tested form the basis for a reliable and low-maintenance system.
Heavy-duty: Conveyor belts for hazardous materials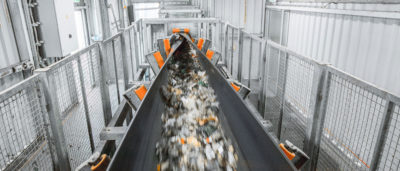 In logistics for the chemical industry, special attention is paid to the conveying of hazardous materials. Innovative systems enable the safe transport of sensitive compounds, containers stacked high, heavy payloads and materials at very high temperatures. This belt construction is resistant to abrasion and uses an energy-saving drive technology that enables smooth starting, stopping and transport throughout.
The steel apron conveyors for hot commodities
In cement manufacturing and other industrial applications, the transported material sometimes reaches extremely hot temperatures, as high as 500 to 800 degrees celsius. Apron conveyors with steel cells are built with high abrasion resistance. They are mounted on reinforced steel belts to provide extra strength, the type of belt commonly used in bucket elevator technology.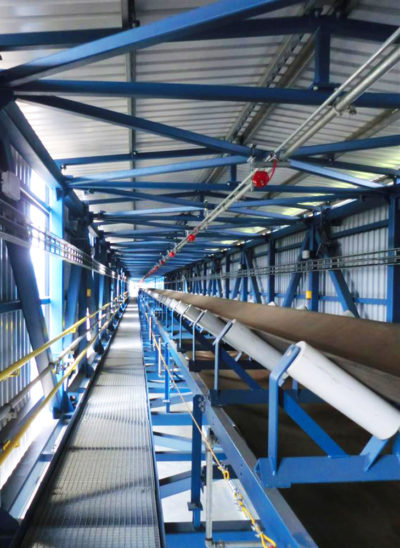 In mining, other industries, as well as in everyday life, belt conveyor systems are an integral part of continuous material handling.
Environmentally friendly conveying principle due to efficient energy demands, large parameter ranges and transportation of bulk materials with different properties and grain sizes, very high operational reliability, safety and system availability, these are only some of the reasons for the increasing demand of belt conveyors.
Whether stationary or mobile, standalone or as part of a complex installation – We have suitable conveyor systems with a proven track record of outstanding performance for every application.
Customer Support for Conveyor Belts
Competent engineering, fast and reliable on-site service as well as optimal spare parts supply round out our offering and ensure high reliability of the systems.
Training and Qualification
Conveying Technology
We have a broad product offering and build complete systems in addition to individual components. Together with you we will find the right solution for your unique requirements.
Conveying Technology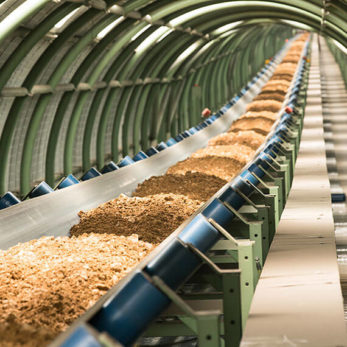 Troughed Belt Conveyors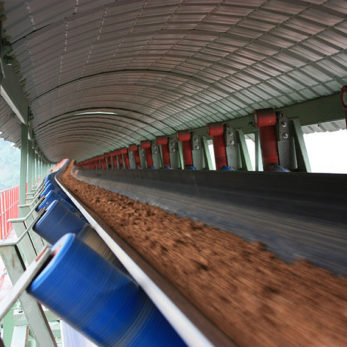 Pipe Conveyors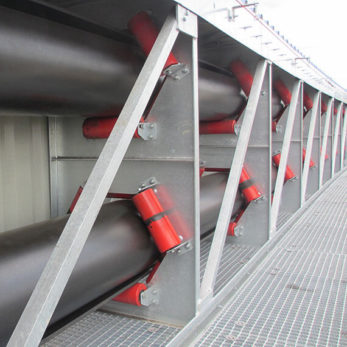 Apron Conveyors
Belt Apron Conveyors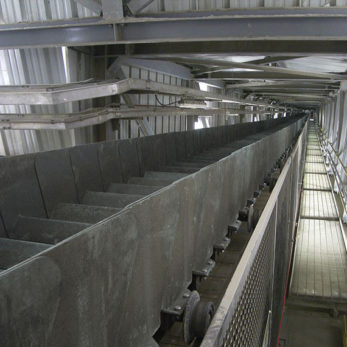 BG Sorter ET Tilt-Tray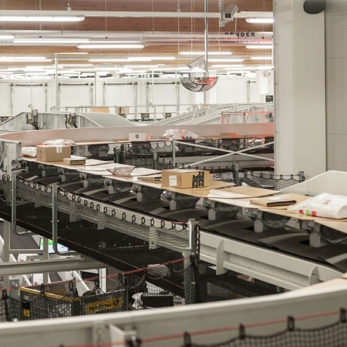 Heavy Duty Belt Bucket Elevators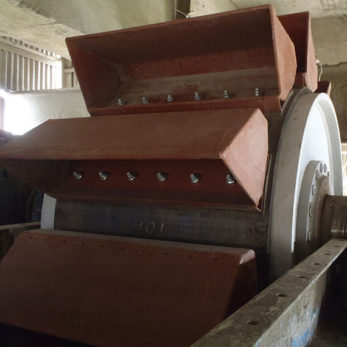 Central Chain Bucket Elevators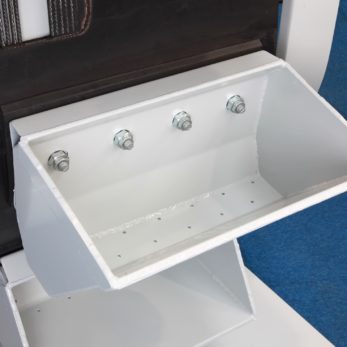 Overland Belt Conveyors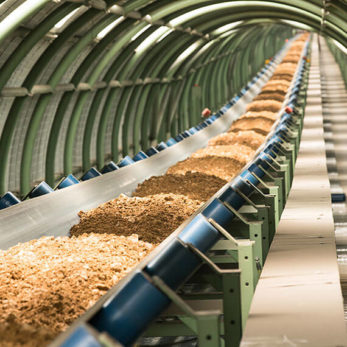 Conveyor Systems for Alternative Fuels (AFR)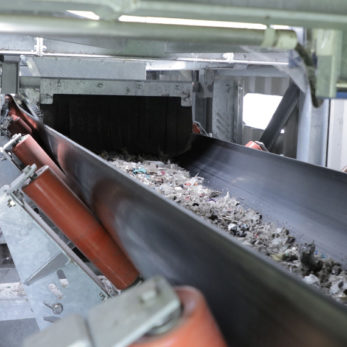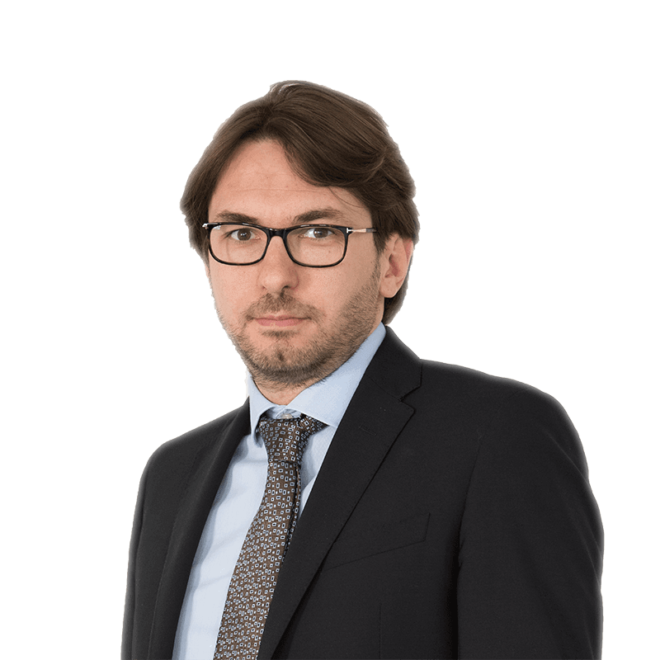 Do you have any questions?
Do you have any questions?
Your Contact Person
Andrea Prevedello
Head of Sales CL Systems