Flight Allocation – Being well prepared
BEUMER Bag Flow, the modern SAC by BEUMER, comes with user-friendly planning tools for departure, arrival and batch building. All with the purpose of obtaining the most efficient utilisation of the system.

Being well prepared is the first step to achieving higher levels of punctuality in operating an airport hub that consists of daily changes. The solution comes with traditional Gantt-based departure and arrival planning which uses templates that are aligned with real-time flight information. Through the batch building planner, staff can define batches according to a wide range of criteria. In addition, the batch planner is able to automatically propose batches.
One of the benefits of Batch Building compared with Traditional planning, is that it allows for opening destinations earlier.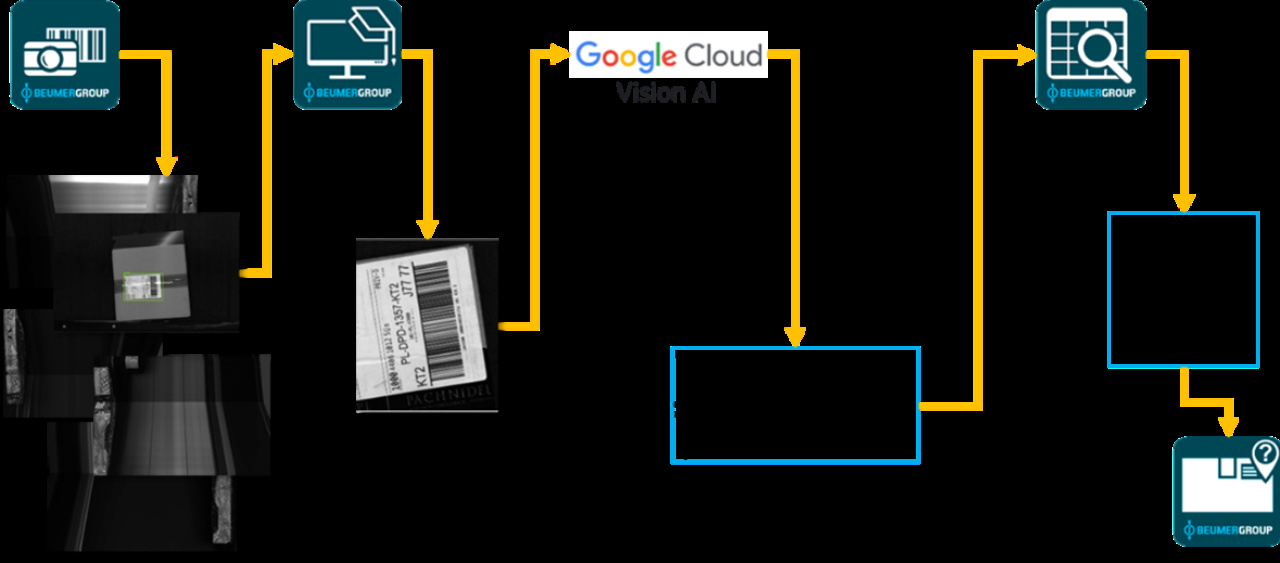 Batch Build
Bag Flow offers much more than simply being able to control the transport of bags to makeup positions.
By building and releasing the bags in batches, Bag Flow will actively enable operations to achieve much greater efficiency and utilisation of the baggage handling system, loading resources and the allocated manpower. The essence of batch building is to avoid bottlenecks by providing the possibility of a much leaner baggage make-up process (peak shaving), as well as improved handling accuracy and gentler handling of the bags (not to mention removing much of the physical strain from the handlers' work life).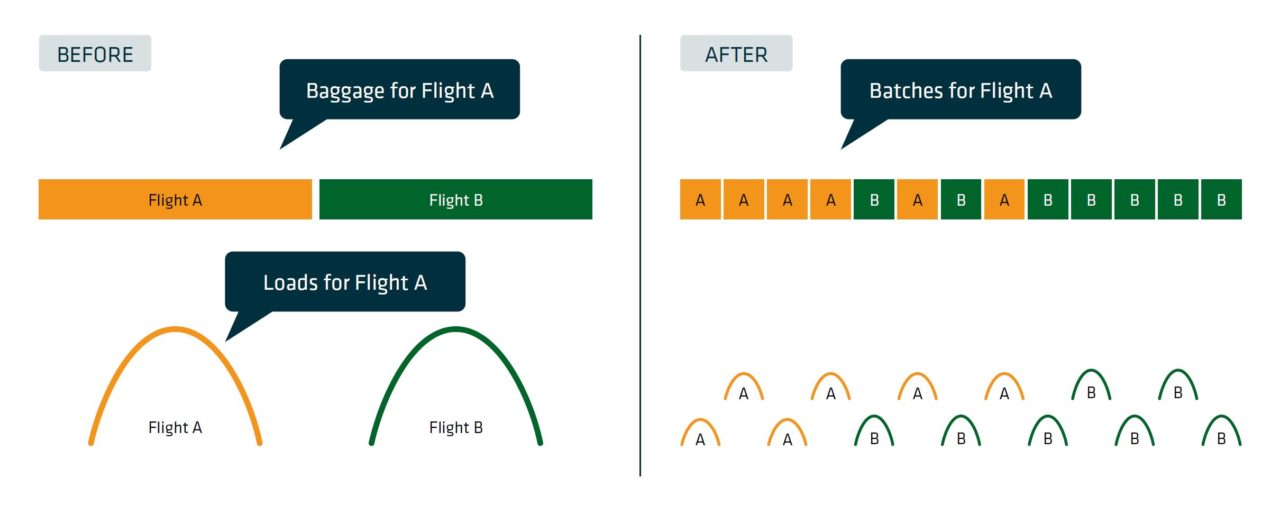 Batch building of bags allows the system to even out peaks through flexible use of makeup positions, to load batches of bags for upcoming departures rather than tying up one or more positions for a few flights. The peak shaving method can significantly improve the performance of the entire baggage handling system. The method has enough flexibility to also handle non-batched bags (such as short shipped, transfer and late bags), without compromising efficiency or loading rates.
An up-to-date departure planning is essential to ensure that the right bag is at the right place at the right time. Leveraging the planning efforts with auto planning features ensures efficient bag flow and optimal high utilisation of available destinations.
Maximise utilisation and efficiency
Critical to making the best use of available destinations and generating efficient bag flows is finding a balance between peak shaving through batch building and handling of on demand bags. Having overviews in Gantt charts, which are supported by auto-planning features in real time, is key to helping operations make excellent departure planning. These charts not only assist operations but also reduce the risk of operator mistakes.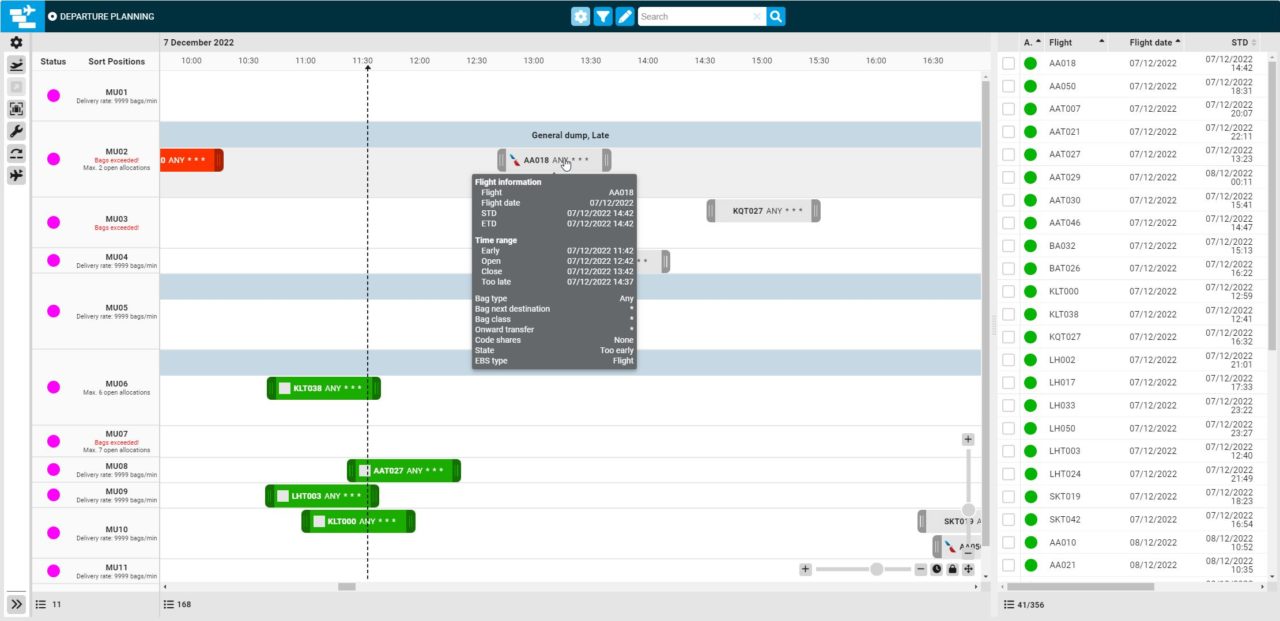 Up to date planning
Making sure the departure planning is always accurate, reflecting the current situation across the airport and optimal for efficient resource usage can be challenging. The task is made easy for Operations through the possibility to initiate planning by using templates and automated adjustment features based on real-time data such as flight departure time, allocation, load levels, season and time offsets to each flight.