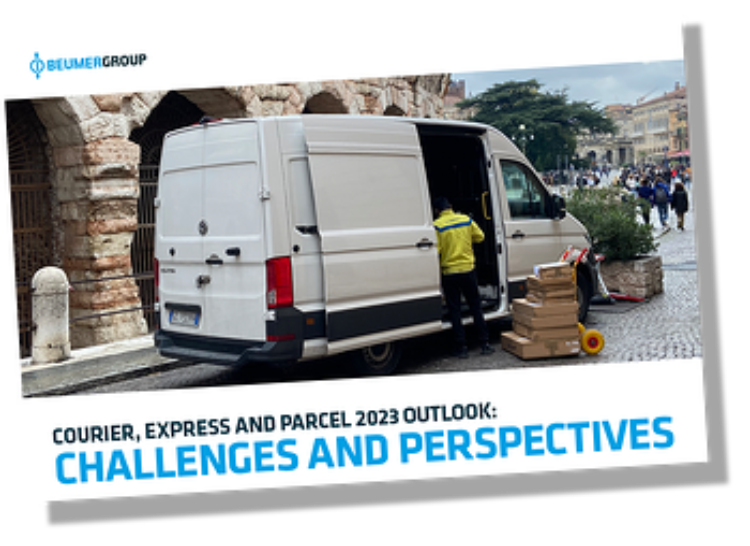 download report:
courier, express and parcel 2023 OUTLOOK
Challenges and perspectives
As the Covid pandemic recedes into the background, there clearly remains volatility in the CEP sector as new challenges appear. Supply chain disruptions, energy insecurity, labour shortages and a pending global recession all make for an unpredictable market.
In this difficult operating environment, CEP companies will need to continue to focus on digitalising their processes and the adoption of automation tools will be more important than ever.
Reinventing the CEP business to stay relevant
But CEP companies shouldn't be nervous. E-commerce and cross-border trade are expected to continue to drive growth. They should focus instead on getting the customer experience in order, preparing to service the huge potential of the Gen Z market and working on collaborative automation.
In this report we explore how CEP companies can navigate this unpredictable environment, covering:
The state of the CEP industry right now and looking ahead into the future
Meeting the labour shortage challenge with collaborative automation
How the sector can overcome cross-border obstacles
How to shorten the last mile
We also offer some insights into how some companies and consultants in the industry are looking to adapt their operations to meet today's demands.
Fill out the form to receive the report in your inbox