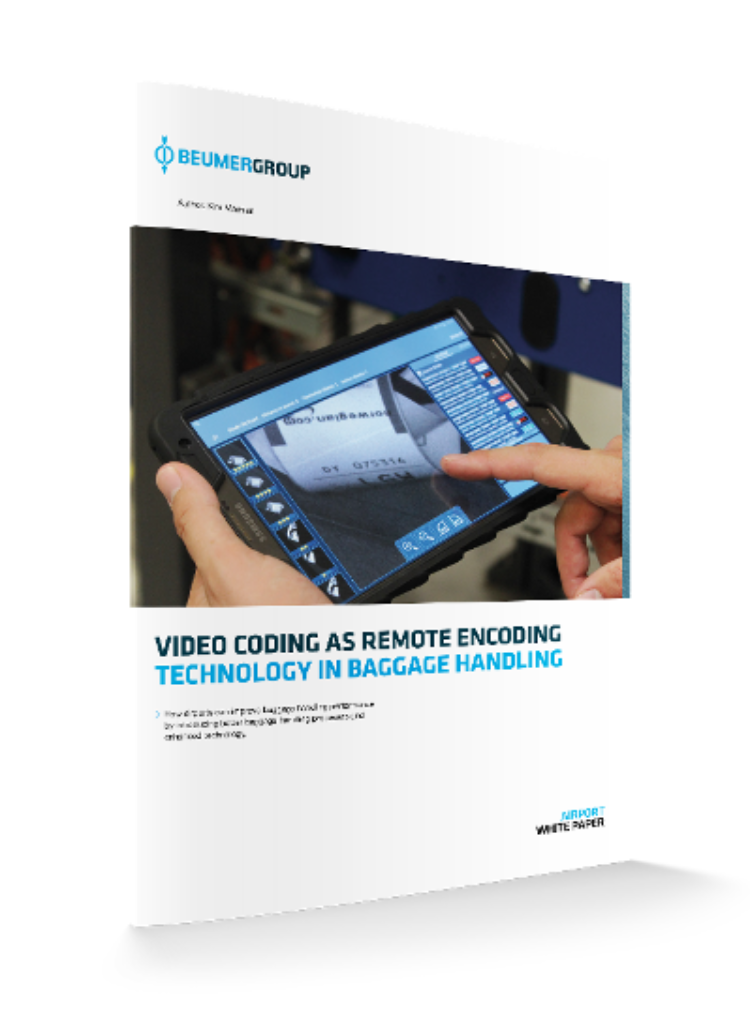 download whitepaper:
VIDEO CODING AS REMOTE ENCODING TECHNOLOGY IN BAGGAGE HANDLING
Unreadable bag tags are a common cause of delayed bags and generate significant amounts of wasted time, resources and revenue for airports. The use of cameras to scan baggage tags, however, reduces the number of these no-reads. When combined with a remote encoding system, such as a video coding system (VCS), airports have a fast and easily implemented solution to the no-read problem.
What is VCS technology?
This whitepaper explains what remote encoding technology is and how it helps lower the rate of delayed baggage.
In reading this whitepaper, you will learn about:
Remote encoding and how it works
The impact of VCS on scanning home printed, digital or barcode tags
How to tackle the 'transfer bag' challenge
The benefits of VCS technology for scanning arrival baggage
How VCS technology optimises systems and manpower
Get insights into how airports can improve baggage handling performance and reduce the likelihood of short-shipments by introducing better processes and enhanced technology.
Fill out the form to receive the whitepaper in your inbox