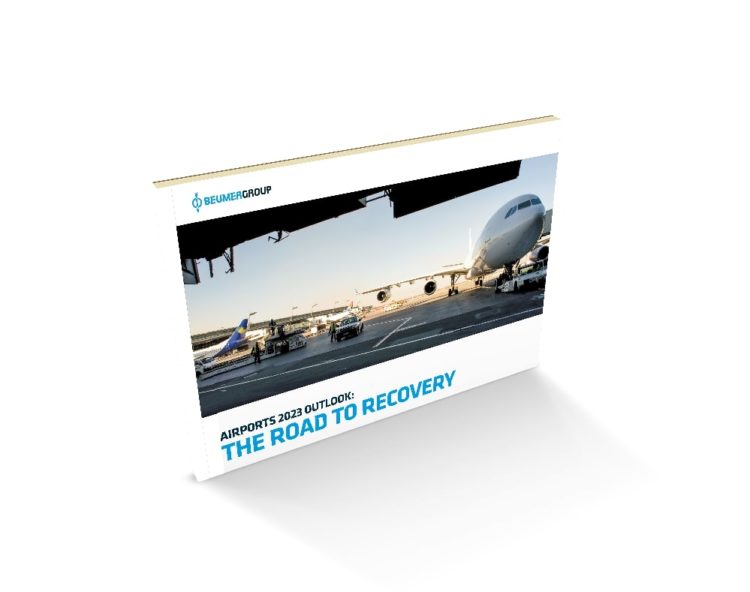 download the REPORT:
airports 2023 outlook
The road to recovery
While the recent surge in traffic volumes has been an encouraging development for the global travel industry, the road to recovery for airports remains volatile. Performance is not expected to resemble pre-pandemic era levels until at least 2023-24 and airports globally are experiencing compilations brought on by resource shortages. Simultaneously, geopolitical uncertainty and its implications for energy and fuel prices and rising inflation make the outlook for recovery even more unpredictable.
The road ahead and how to move forward
The continuing volatility calls for the reassessment of airport business models and digitalisation and sustainability will be key here. The good news is that airports already have the foundations to leverage digital tools to reduce operational expenditures and to implement measures to meet their sustainability objectives.
By reading this report you can learn about:
Global trends airports can capitalise on to support recovery
How the airport business model is changing
The twin transitions of digitalisation and decarbonisation
How digitalisation can support recovery of connectivity and travel
Achieving operational efficiencies through flexible and adaptable systems
We also offer some insights into how four airports around the world are adapting their operations.
In reading this report, you will learn how data and data-driven technologies will support the road to recovery for airports.
Fill out the form to receive the report in your inbox