Ship Unloaders
A loading and unloading system in a port must be able to handle ships quickly – with minimal dust emissions and without the loss of bulk goods. For bulk materials unloading, two types of handling systems are basically deployed: continuous and discontinuous.

For the discontinuous unloading operation, mainly ship unloaders with rope grabs are used because these machines are very flexible owing to their simply exchangeable grabs of diverse shapes and sizes which facilitates relatively rapid adaptation to the bulk material to be handled.
When small or medium unloading capacities are in place, grab-type unloaders with a movable superstructure and a single-link or double-link luffing boom are used. When high handling capacities are required, grab-type unloaders with rail-mounted portal bridge show the best performance.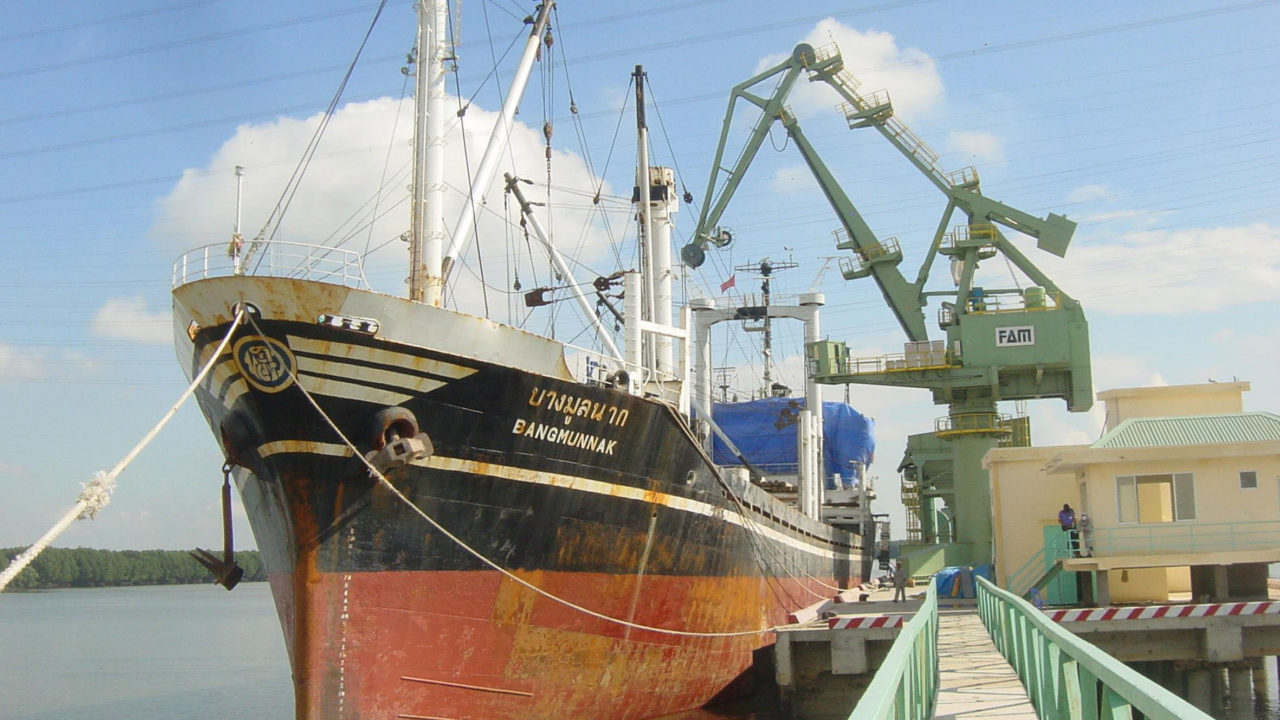 Customer Support
Competent engineering, fast and reliable on-site service as well as optimal spare parts supply round out our offering and ensure high reliability of the systems.
PORT TECHNOLOGY
Together with you we will find the right solution for your individual requirements.
Continuous Ship Unloaders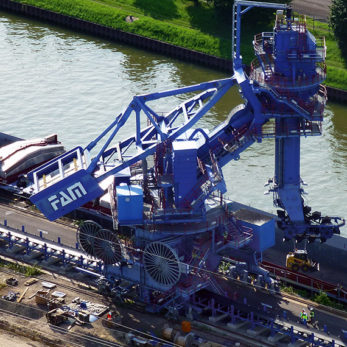 Ship Loader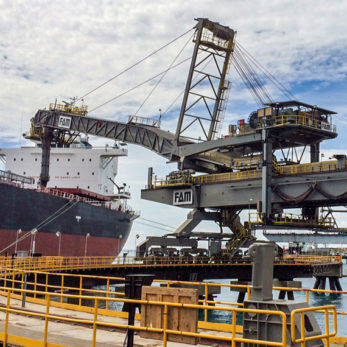 As one of the leading suppliers, FAM Minerals & Mining GmbH offers machines along the complete transport chain for bulk materials.
Learn more