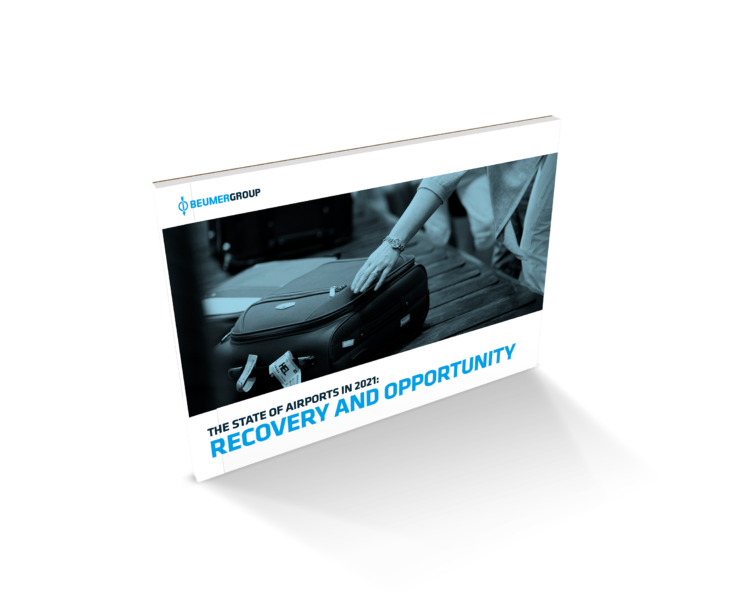 download the REPORT:
The state of airports 2021
recovery and opportunity
Although performance of the global travel industry is expected to improve, it is forecasted that deep industry losses suffered from the impact of the COVID-19 pandemic will continue beyond 2021. But just as pandemics of the past have ushered in automation and other fundamental technological developments, there is every likelihood COVID-19 will do the same.
Recovery through transformation
The pandemic has revealed the need for airports to reconsider their normal business and operational processes. In this report we explore how airports can turn volatility into predictability, improve the passenger experience and develop new revenue streams.
By reading this report you will learn:
What history tells us about post-pandemic booms
Overcoming challenges as airports reopen
How to improve the passenger experience with new technologies
How the sector can rethink the interlining model
How airports can unlock revenue opportunities
We also offer some insights into how four airports around the world are adapting their operations. You will learn how data and data-driven technologies could drive a historical breakthrough for airports.
Fill out the form to receive the report in your inbox