BG Remote Commissioning with BEUMER Smart Glasses
Globally operating companies, such as BEUMER Group, must be able to commission systems and lines even under adverse conditions and in crisis situations.

Remotely put into operation
The two running packaging lines at the plant of cement manufacturer Norm LLC near Baku in Azerbaijan show that this is possible.
Here, the new packaging line was put into operation completely 'remotely', i.e. it was handed over to the customer via remote commissioning. The COVID-19 pandemic had made it impossible to enter the country and commission the line on site after its installation.
Due to excellent technical and personnel conditions at our customer Norm LLC, the necessary arrangements could be taken and commissioning could be carried out.
Basic requirements:
Use of a plug-and-play set from BEUMER Group for remote commissioning

IP cameras (with LAN connection)

Trained maintenance personnel on the customer side
A good cooperation from the beginning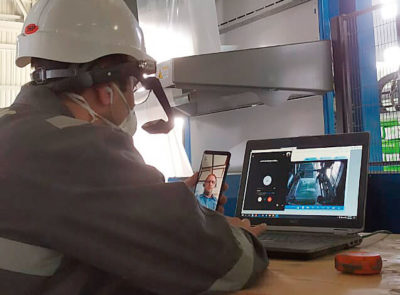 A checklist of all measures to be prepared was drawn up in advance and then processed by both our customer and us. The customer's maintenance personnel is well trained and already familiar with our systems.
Scope of supply:
Two bag transport systems with merge

High-capacity layer palletiser BEUMER paletpac® 5000

Stretch hood system BEUMER stretch hood® A

Full pallet transport system
Why
To ensure that commissioning work can be carried out more quickly and without long travel times in the future, we have developed the BEUMER Smart Glasses: initially for customer service in the event of minor faults, but now also for use during commissioning. The BEUMER Smart Glasses enable live contact with our commissioning engineers who will give you concrete instructions and accompany you through commissioning. We are 'always on site' for you.
How
Our BEUMER Smart Glasses facilitate customer support and enable commissioning by providing visual support at any location. Since our commissioning team is transmitted the same image in parallel that your team sees on site, the right actions to solve the problem can be guided directly. Commissioning then takes place step by step: Put on your glasses and start the BEUMER Support app via voice command. After you have entered your access code, the audio and video connection is established. We are always at your side to help you with any problem, fast and efficiently. Our experts give concrete instructions and are available to answer your questions.
What
BEUMER Smart Glasses are the solution not only for modern customer support. If certain conditions are met at the customer's premises, commissioning can be carried out by means of the audiovisual connection using BEUMER Smart Glasses at any time. Talk to our Customer Support and take advantage of the various possibilities we can offer you.

We are there for you!
In case you need urgent support, feel free to call our Customer Support Hotline:
+49 2521/24-444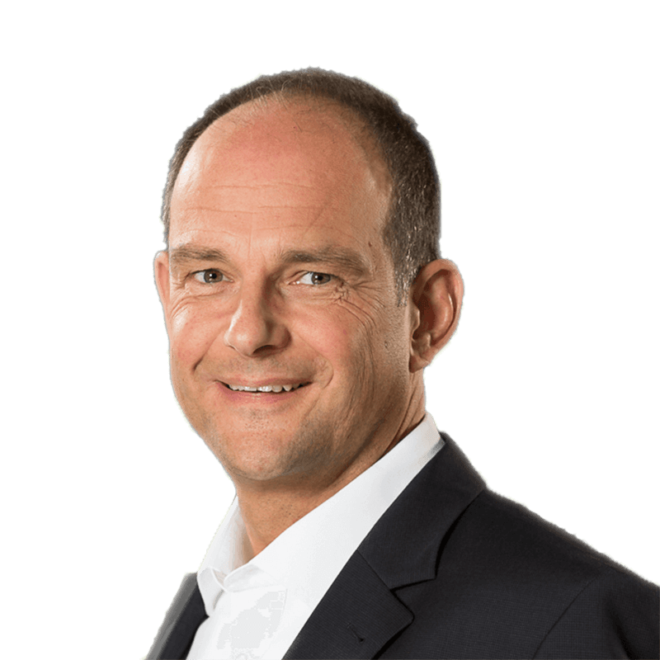 Do you have any questions?
Do you have any questions?
Your Contact Person
André Tißen
Director of Sales Customer Support