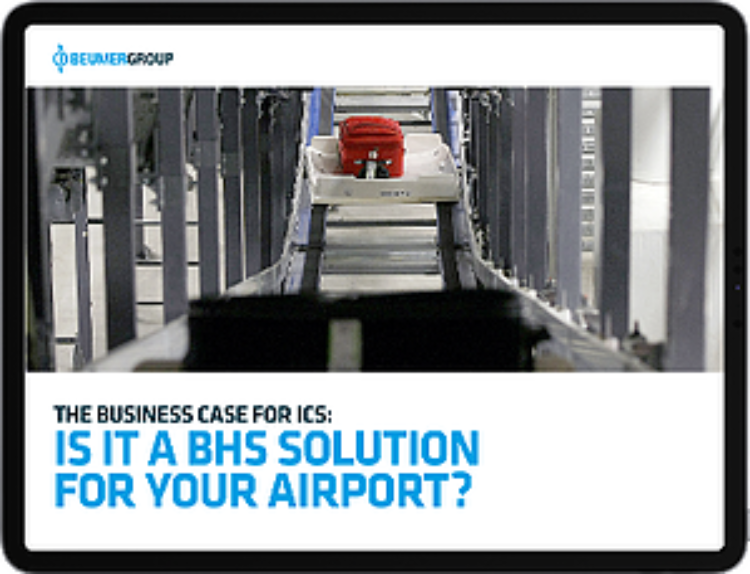 download E-BOOK:
The business case for ics
is it a bhs solution for your airport?
Airport IT and baggage handling are the most essential and technical complexes within the airport. With the ability to connect everything that relates to airports, airlines and baggage, they carry the risk of totally disturbing airport operations. As such, investment in a modern baggage handling system (BHS) is essential if an airport is to achieve operational efficiency at every critical point of the passenger journey, as well as sustainable development.
How to determine the right BHS system for your airport
When considering which BHS to implement, an airport will be looking for a solution that can successfully address certain priorities. But it really comes down to this: the airport must figure out the paramount strategy it aims to achieve and the BHS solution that best suits it.
By reading this e-book, you can learn how the individual carrier system (ICS) addresses each of these critical issues:
Save space and footprint
Increase system availability and reliability
Meet sustainability and energy savings goals
Satisfy TSA requirements for 100 percent tracking
Be a future-proof and integrable system
Be cost-effective and efficient
You will also learn how an airport can determine which baggage handling solution matches its specific needs.
Fill out the form to receive the e-book in your inbox