Patch Management
A BEUMER Group hotline service
Patch Management system availability or performance.
Avoid unforeseen software issues
As software security updates and Patch Managements are released by the OS supplier they will be downloaded to the BEUMER Group OS Test Lab for evaluation and testing.
The Test Lab carries out extensive evaluations to ensure that the update is compatible with each of BEUMER Group's software programs. The patch is approved for installation on BEUMER Group customer operating systems only when these tests confirm that the installation of the update will not generate unforeseen software issues.
Patch Management can be installed on-site at the customer premises by a BEUMER Group Hotline engineer, or remotely via a Virtual Private Network (VPN). The VPN provides BEUMER Group Hotline engineers with remote access to customer systems, allowing them to install Patch Management via a secure and encrypted connection.
Features
Advanced Patch Management Test Lab

Specialist systems knowledge

Controlled Patch Management roll-out

On-site installation by BEUMER Group Hotline engineer
Remote installation via Virtual Private Network (VPN)

The frequency and installation method for Patch Management is agreed individually with each customer.
Protects against software
vulnerabilities

Resolves known software issues

Enhances system availability
Our hotline support functions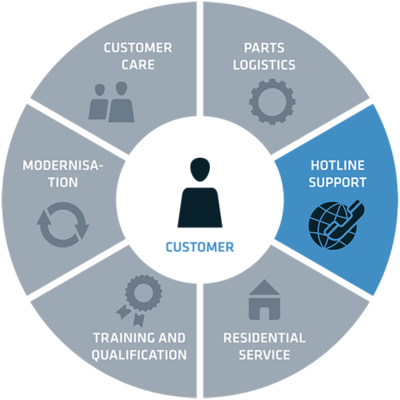 Our Hotline Support is located in Aarhus, Denmark and Beckum, Germany and manages more than 500 Hotline contracts. Its service includes more than 1,100 industrial products within the four core areas conveying and loading, palletising and packaging, sortation and distribution and resolves more than 5,000 cases every year. Furthermore it is always available 24 hours a day, every day of the year.