High capacity, speed and cost-optimised precision
Fast shipping across a mix of items from small packets to heavy parcels.

High capacity, speed and cost-optimised precision
The fast and efficient design and installation of advanced sortation systems enables Hermes Logistik Gruppe Deutschland to meet the different demands of its three distribution hubs in Germany.
As Germany's largest privately-owned B2C and C2C parcel courier, the sortation hubs enable the fast shipping of parcels across a range of sizes from small items to very large parcels. This allows Hermes to achieve cost-efficient parcel shipment in addition to handling returns and providing outsourced business processes. Each of the hubs delivers high capacity with proven levels of availability and low maintenance costs.
The high capacity is achieved with sortation features which include on-the-fly Optical Character Recognition (OCR), as well as certified induction-based weighing and volume measurement of the parcels are on the sorter. The integrated measurement and barcode readers are used to optimise the use of vehicles and simplify route planning.
Matching sorters to parcels
The Hückelhoven Logistics Centre, in North Rhine-Westphalia, houses a powerful sortation system which was created in just 11 months. The system combines two stacked sorters for parcels and an additional sorter for handling small items. The three sorters provide a total capacity of 27,500 items per hour and up to 15,000 returns are processed each day. To streamline the in-feed of parcels from the internal and external areas, eight induction units feed items onto the sorters. The parcels are then discharged to 80 spiral chutes for the 61 Hermes branches and export branches.
The redundancy of all crucial systems prioritises system availability and the contactless linear motor drives contribute to easy maintenance as well as quiet operation.
60

million

shipments per year

60

KG

items up to two metres long

11

months

design & installation

Vertical sorter handles heavy items
At Friedewald, the hub has a sorter which is designed to manage parcels up to two meters long and with a weight up to 60 kg. Two additional stacked parcel sorters enable the facility to sort a total of 26,000 shipments per hour.
Designed and installed in just 12 months, the Friedwall hub delivers high capacity in an existing facility by using a vertically circulating sorter for handling large items. Space is also optimised with the stacked sorters sharing spiral chutes with rotation reversal.
Sustainable sortation
The centrally located NORD-HUB at Langenhagen has been officially recognised for its sustainable design. Processing shipments from external clients and other Hermes hubs, 60 million shipments are sorted per year. To optimise efficiency, the hub accepts items from large mail-order retailers and private customers during the day and local deliveries from other Hermes hubs at night.
The highest sorter capacities, with sharp profitability, enables Hermes Logistik Gruppe to manage the complex challenges of sorting a diverse range of products for delivery throughout Europe and beyond.
Systems designed to the demands of each hub

Stacked sorters for space-efficient capacity

Redundancy ensures availability

Handles items up to two metres & 60 kg

OCR and certified weighing, measurement

Shipments, returns and outsourced business processes

Designed & installed in under 12 months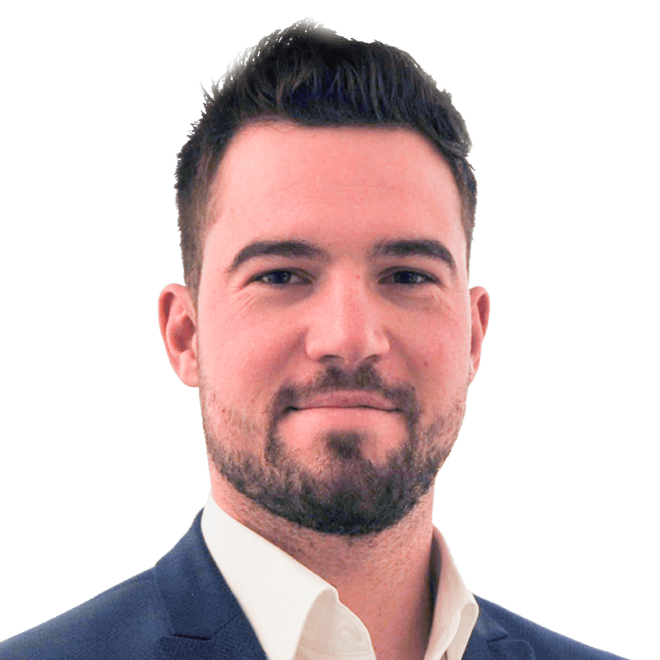 Do you have any questions?
Do you have any questions?
Your Contact Person
Jonas Tersteegen
Sales Manager