At The Mining Show, which takes place from November 21st to 22nd in Dubai, we will be showing our competence at stand J30. We are looking forward to your visit!

Unique Solutions for material handling and processing systems
With a wide range of large equipment and individual machines for open-cast mining operations, such as bucket wheel excavators, belt wagons, belt conveyors, etc., we supply the turnkey complexes for the extraction, transport and processing of raw materials.
With our pipe conveyors and overland conveyors, mine operators can transport different bulk materials even over long distances and over rough terrain.
Portfolio
Opencast Mining Systems

Mineral Processing

Conveying Systems

Stockyard Systems

Port Technology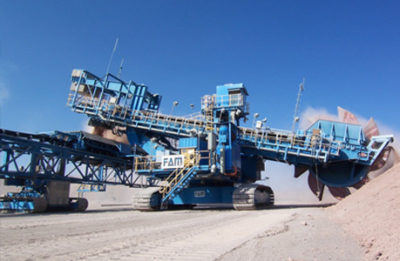 Opencast Mining Systems
In the area of opencast mining technology, we offer an impressive selection of various machines and systems, such as bucket wheel excavators for extraction of mineral deposits like lignite, hard coal, overburden, marl. These raw materials can be then used for further processing, for example, in production of metals or building materials.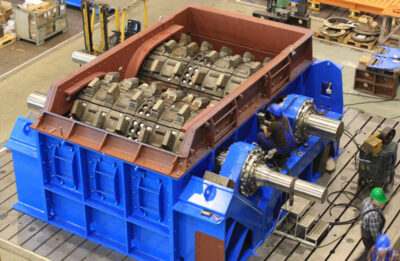 Mineral Processing
Discover our machines for industrial material processing that meet the highest standards of quality and functionality. Supplied worldwide, our machines are tailored to your specific requirements and offer customized designs.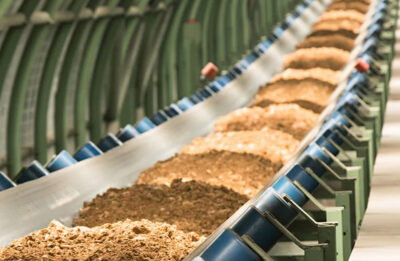 Conveying Systems
The nature of every industry determines the way the material and goods need to flow, which in turn dictates the best conveyor system and technology for your needs. Rough, mountainous and fragmented terrain with extreme differences in height is nothing our belt conveyors can't handle.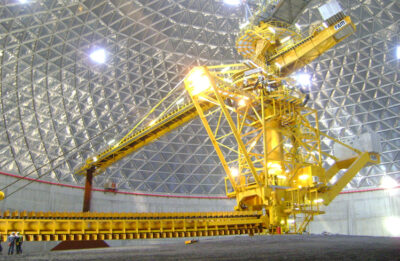 Stockyard Systems for bulk material
Storage and homogenization of various bulk materials is a significant part of the handling processes within the overall logistic networks of the bulk material processing industry. Dynamic and efficient handling requires the stockyards to be equipped with appropriate technology (e.g., stackers, reclaimers, conveyor systems, etc.).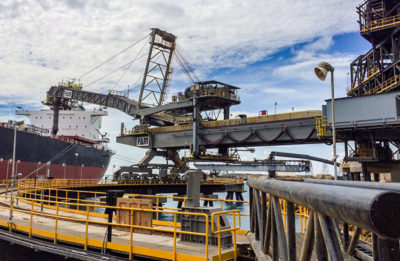 Port Technology
Ports and Terminals globally connect mines, plants and customers of dry bulk materials. Within these ports the safe, environmentally friendly and economic handling of bulk materials as iron or copper ore, clinker and cement or different grains or fertilizer is of utmost importance. Our Bulk Material Handling Systems ensure a reduced carbon foot print as well as minimal dust emission, while maximizing operational availability and staff safety.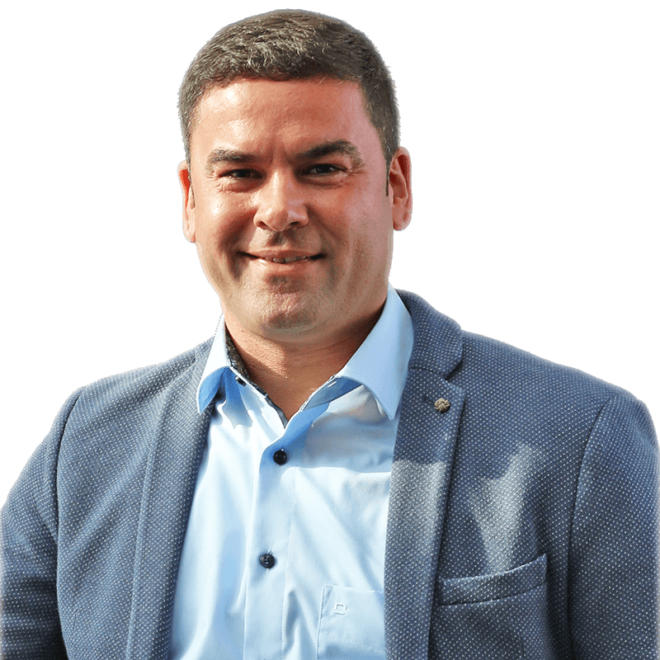 Do you have any questions?
Do you have any questions?
Your Contact Person
Bilal Jabboul
Director Business Development & Sales